Introducing our first online exclusive – Homestyles by Flexsteel! Featuring a line of smart affordable designs to keep you on-trend. Homestyles was acquired by Flexsteel over 10 years ago and carry kitchen, dining, bedroom, bathroom, office, and even outdoor furniture! That's right friends, your outdoor oasis awaits! Again, this brand is an Old Brick Furniture online EXCLUSIVE (these items are not available in our showrooms for viewing), and ship directly to your home! Shipping within 7-10 business days (no need to clear your schedule for delivery), and arrives flat-packed and ready for you to assemble. It's simple to install DIY furniture from our website, right to your doorstep! Feelin' worried about your shipping costs? We've got you! The prices on our website for the Homestyles line include all shipping costs to your home. Below we go over a few of their top-selling categories, but there's so much more (hall trees, storage benches, and even living room furniture!). Browse all Homestyles items + collections to create the trendy space you deserve.
While Homestyles is greatly known for their kitchen storage solutions, they also offer beautiful dining sets as well as kitchen furniture pieces for you to pick from. Dine on a trendy + affordable style, shipped directly to your door!
With a variety of styles, the bedroom furniture pieces from Homestyles unite design and value to bring the best trends to your home on a budget. Browse headboards, beds, vanity sets, and individual storage pieces such as nightstands, dressers, and chests.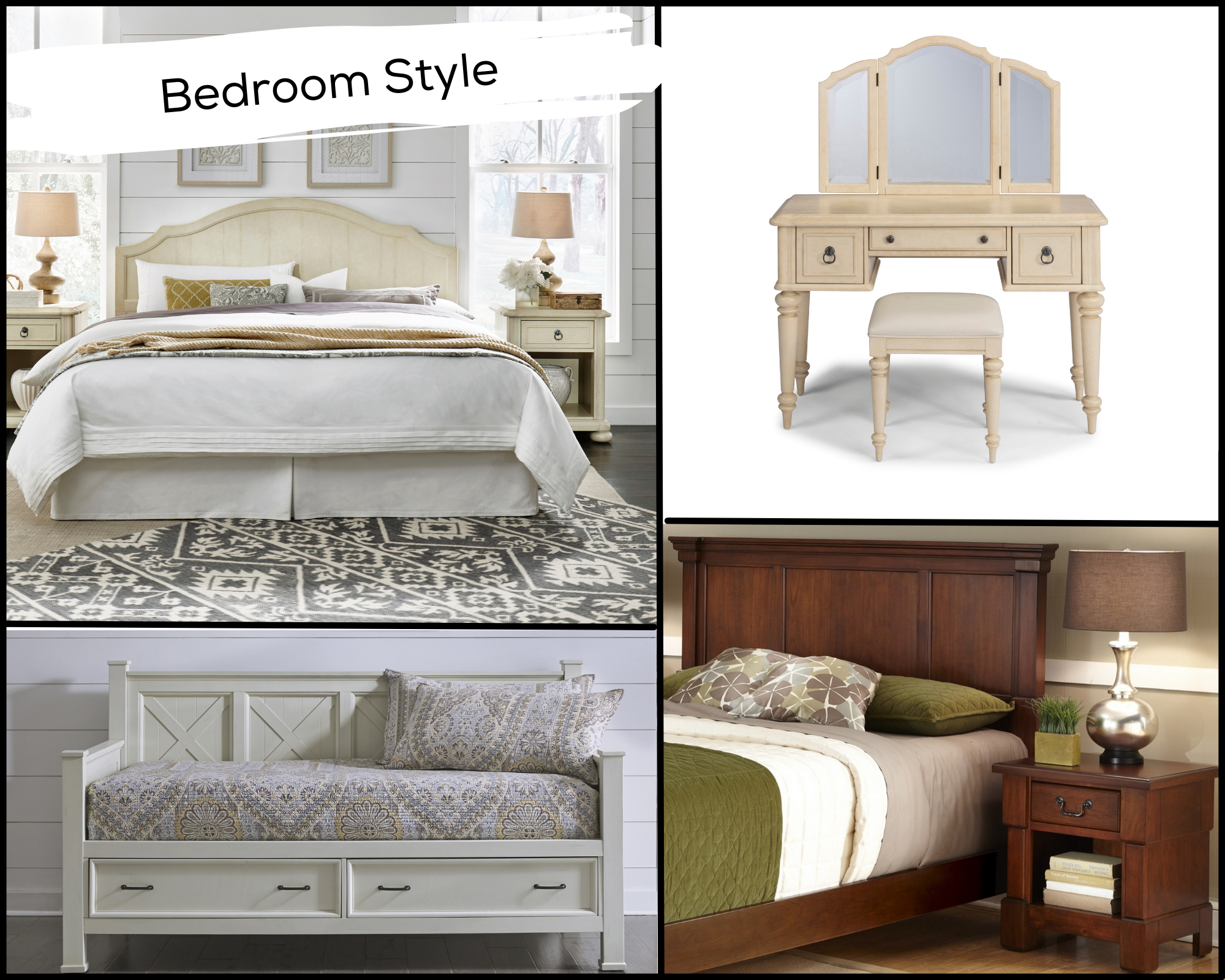 We know within the last few years quite a few of you have transitioned into working from home with no intentions of returning to the office. Create an at-home motivational workspace with our Homestyles office furniture collections. From simple writing desks to desks with hutches, they've got a little somethin' for every home office.
De-clutter your kitchen this Spring with a new kitchen cart or kitchen island, buffet, or server + hutch. Don't let the word kitchen fool you, these carts and islands are also perfect crafty spaces! While kitchen carts and islands are top sellers for Homestyles, they also offer ready to assemble dining sets, and individual dining pieces as well (we shared a few above).
We're quite excited to announce we've got an outdoor furniture line to help build the outdoor oasis you've been needing! Take your patio to the next level with a trendy outdoor dining set or a new patio furniture set!
Shop with a quick click, and we'll respond with a quick ship! All Homestyles items will ship directly to your home within 7-10 business days. Don't forget all items will arrive flat-packed and ready to be assembled. Stressin' about messin'?? We've got you, all Homestyles items are eligible for our Protection Plan, simply add it to your cart at check out, and we'll work with our partner to take care of the rest! Old Brick Online is always here for you, chat with our digital team with any questions or concerns to help make your online furniture purchase as seamless as possible!